These Amazing Chefs Are the 2023 James Beard Award Winners
These culinary artists have been recognized as this year's best in the food world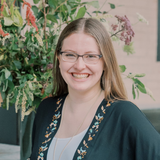 By Emily Rochotte
The James Beard Foundation Awards are an annual celebration to recognize the best talent in the culinary, hospitality and overall food world. These culinary artists also have a proven commitment to creating a culture of racial and gender equity, community, sustainability. Hosted on June 5, 2023 in Chicago, Illinois, over 30 chefs and eateries received awards for their excellence in the food world.
Named after culinary pioneer James Beard, the awards are presented by the James Beard foundation and were created to honor the people behind the food. The awards have been given out each year since 1991 and honor food industry executives from a variety of diverse backgrounds and cuisines.
1
Outstanding Chef - Rob Rubba
Jeff Schear
//
Getty Images
Awarded to a chef who has set high culinary standards and served as a positive example for other food professionals, the title of Outstanding Chef was awarded to Rob Rubba. Rubba is the chef and co-owner of Oyster Oyster in Washington D.C.

2
Outstanding Restaurant Presented by Acqua Panna® Natural Spring Water
Jeff Schear
//
Getty Images
Friday Saturday Sunday, a Philadelphia-based eatery, took home the title of Outstanding Restaurant. Criteria for this award includes an excellence in food, atmosphere, hospitality, and operations, while also contributing positively to the restaurant's broader community.
3
Best New Restaurant Presented by BentoBox
Jeff Schear
//
Getty Images
Portland, Oregon restaurant Kann won the award for Best New Restaurant. Opening on August 4, 2022, the new restaurant was created by Top Chef contestant Gregory Gourdet who accepted the award. Kann specializes in wood fired Haitian cuisine.
Advertisement - Continue Reading Below
4
Outstanding Restaurateur
Jeff Schear
//
Getty Images
Ellen Yin, winner of the 2023 Outstanding Restaurateur award, has over 25 years of experience owning and operating restaurants. Yin is the founder of High Street Hospitality Group, a collection of restaurants in the Philadelphia, Pennsylvania area.
5
Emerging Chef Presented by S.Pellegrino® Sparkling Mineral Water
Jeff Schear
//
Getty Images
Damarr Brown, Chef de Cuisine at Virtue in Chicago, Illinois received the Emerging Chef award. The former Bravo TV's Top Chef Houston contestant has also received the Food & Wine Best New Chef award in 2022.
6
Outstanding Bakery Presented by Guinness
Jeff Schear
//
Getty Images
Kansas City, Missouri bakery Yoli Tortilleria received the Outstanding Bakery award. Co-founder Marissa Gencarelli accepted the award on behalf of the bakery. Yoli Tortilleria creates tortillas combining the traditional Mexican processes and local Midwestern ingredients along with salsas, tamales, aguas frescas and more.

Advertisement - Continue Reading Below
7
Outstanding Pastry Chef or Baker
Vivien Killilea
//
Getty Images
After her sixth nomination since 2017, Margarita Manzke of Los Angeles' République took home the award of Outstanding Pastry Chef or Baker. In addition to République, Manzke co-owns multiple other eateries alongside her husband including Petty Cash Taqueria and Sari-Sari Store. Due to a personal matter, Manzke was not available to attend the awards.
8
Outstanding Hospitality Presented by American Airline
Jeff Schear
//
Getty Images
Known for fine dining, The Quarry, located in Monson, Maine, took home the award for Outstanding Hospitality. The winner of this award is chosen for the sense of hospitality an establishment creates among its customers and staff. Marilou Ranta accepted this award on behalf of The Quarry.

9
Outstanding Wine and Other Beverages Program
Jeff Schear
//
Getty Images
Updated from previous years, the Outstanding Wine award now encompasses other beverages including cocktails, spirits, coffee, tea, beer or any other beverage. Awarded to a restaurant with outstanding service and hospitality, Japanese craft brew pub OTOTO of Los Angeles took home the 2023 title. The award was accepted by Courtney Kaplan
Advertisement - Continue Reading Below
10
Outstanding Bar Presented by Hilton
Jeff Schear
//
Getty Images
Not just for alcohol, any business whose primary offering is beverages can be eligible for the Outstanding Bar award. Receiving this year's title was Bar Leather Apron, a speakeasy-style cocktail bar in Honolulu, Hawaii.
11
Best Chef - Regional
Jeff Schear
//
Getty Images
Twelve chefs from across America are selected to take home the title based on their culinary skills, leadership ability, and efforts to create a sustainable work culture in their region.
12
Best Chef: California
Jeff Schear
//
Getty Images
Justin Pichetrungsi, chef and current owner of Anajak Thai in Sherman Oaks, California, received the honor of Best Chef in California. Pichetrungsi grew up in the restaurant industry, specifically at Anajak Thai ,which has been in his family since it was opened by his father in 1981.
Advertisement - Continue Reading Below
13
Best Chef: Great Lakes (IL, IN, MI, OH)
Jeff Schear
//
Getty Images
Filipino chef Tim Flores and the Korean pastry chef Genie Kwon were both awarded the Best Chef of the Great Lakes region. The husband and wife duo are the minds behind Kasama, located in Chicago, Illinois. In 2022, Kasama became the world's first Filipino Michelin star restaurant.
14
Best Chef: Mid-Atlantic (DC, DE, MD, NJ, PA, VA)
Jeff Schear
//
Getty Images
Chutatip Suntaranon, is the creator of Kalaya, a Thai eatery in Philadelphia, Pennsylvania. Better known as "Nok" to patrons and across the food industry, Suntaranon owned an Italian restaurant in Thailand prior to opening Kalaya in 2019.
15
Best Chef: Midwest (IA, KS, MN, MO, NE, ND, SD, WI)
Jeff Schear
//
Getty Images
Itaru Nagano and Andrew Kroeger were named the Best Chefs of the Midwest Region. Chefs at Fairchild, a Madison, Wisconsin-based restaurant, the pair also make up two-thirds of the ownership.
Advertisement - Continue Reading Below
16
Best Chef: Mountain (CO, ID, MT, UT, WY)
Jeff Schear
//
Getty Images
Winner Kris Komori is the chef and founder of KIN in Boise, Idaho. KIN is a prix fixe restaurant offering a rotating, art-inspired menu and craft cocktails.
17
Best Chef: New York State
Jeff Schear
//
Getty Images
Junghyun Park is the chef at Atomix in New York City. Atomix is a two Michelin star restaurant that offers 10-course tasting menu featuring new Korean cuisine. Park works alongside his wife, Ellia Park, who works as the restaurant manager. Prior to Atomix, the pair was the minds behind Koren restaurant Atoboy.

18
Best Chef: Northeast (CT, MA, ME, NH, RI, VT)
Jeff Schear
//
Getty Images
Mashpee Wampanoag Chef Sherry Pocknett is the creator of Sly Fox Den Too. Located in Charlestown, Rhode Island, land of the Narragansett people, Sly Fox Den Too offers authentic Northeast Indigenous cuisine created by Pocknett.
Advertisement - Continue Reading Below
19
Best Chef: Northwest & Pacific (AK, HI, OR, WA)
Jeff Schear
//
Getty Images
Winner Vince Nguyen is the creator of Berlu in Portland, Oregon. Berlu opened in 2019 offering Pacific Northwest cuisine. During required COVID closure, Nguyen tried and tested Vietnamese cuisine. Berlu operates as a Vietnamese bakery in the morning and a multicourse tasting menu for dinner at two seating times each night.
20
Best Chef: South (AL, AR, FL, LA, MS, PR)
Jeff Schear
//
Getty Images
Winner Natalia Vallejo is the chef at Cocina al Fondo in San Juan Puerto Rico. Cocina al Fondo offers cuisine rooted in traditional Puerto Rican flavors.



Freelance Writer
Emily Rochotte is a freelance writer and social media manager covering lifestyle, travel and wedding content.